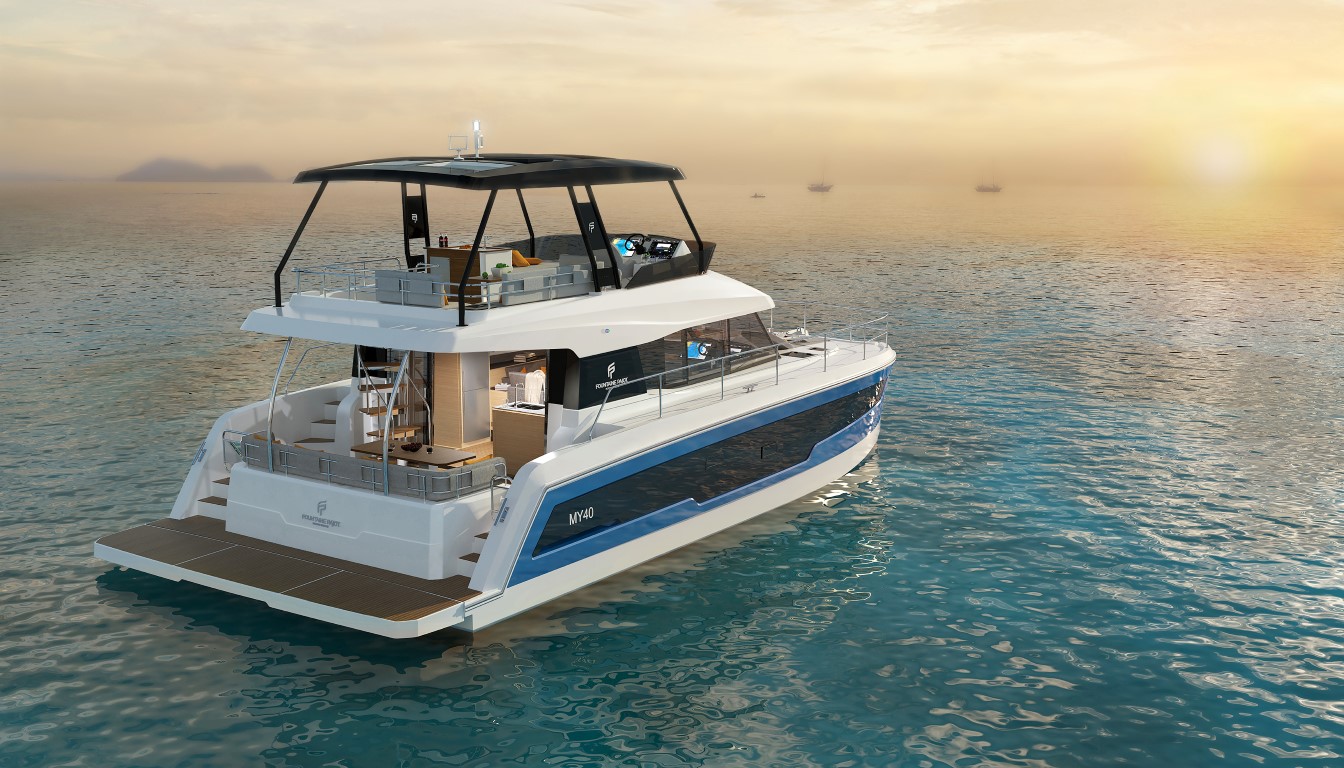 We are proud to announce that our dear Slovenian partners from the Nautical Magazine Val Navtika has chosen our new Power Catamaran FP MY 40 as motor catamaran of the year. MY 40 awarded!
Please find below how Val Navtika is giving Awards:
Slovenian Awards for the Boat of the Year 2019. The editorial board of the first Slovenian nautical magazine Val navtika has again, for the fifteenth time in a row, chosen a boats, which, according to the editorial board, deserves a special attention. Although we are a part of the global boating industry, we have nevertheless chosen Slovenian boats as well (a motor boat and rib), which are the result of Slovenian knowledge and made in Slovenia. The nominated boats in each individual categories belong to the model year 2019, although we have seen most of them at boat shows and events in the past year. Most of the boats were tested in the spring and autumn, which is another reason for assessing and selecting the best, most innovative and most daring ideas. It should be noted that the selection is many times difficult to make, small details and solutions
are decisive and contribute significantly to navigation, handling or on-board comfort. Each new boat would, indeed, earn an appropriate reward or recognition, because a lot of effort and resources have been invested and they are in no way losers; a sort of recognition itself is that they have found themselves among the nominees.
5th category Motor Catamaran and Multihull – Nominees:
Aventura 10 power
Fountaine Pajot MY 40
Silent 55
Privilege Euphorie 5
The winner in the 5th category Motor Catamaran and Multihull: Fountaine Pajot MY 40